My Hobby Place is also a physical store located in France near Paris. You will find all the products of the site at the same price and the same conditions, but much more!
My Hobby Place
28 rue de l'église
77760 URY
France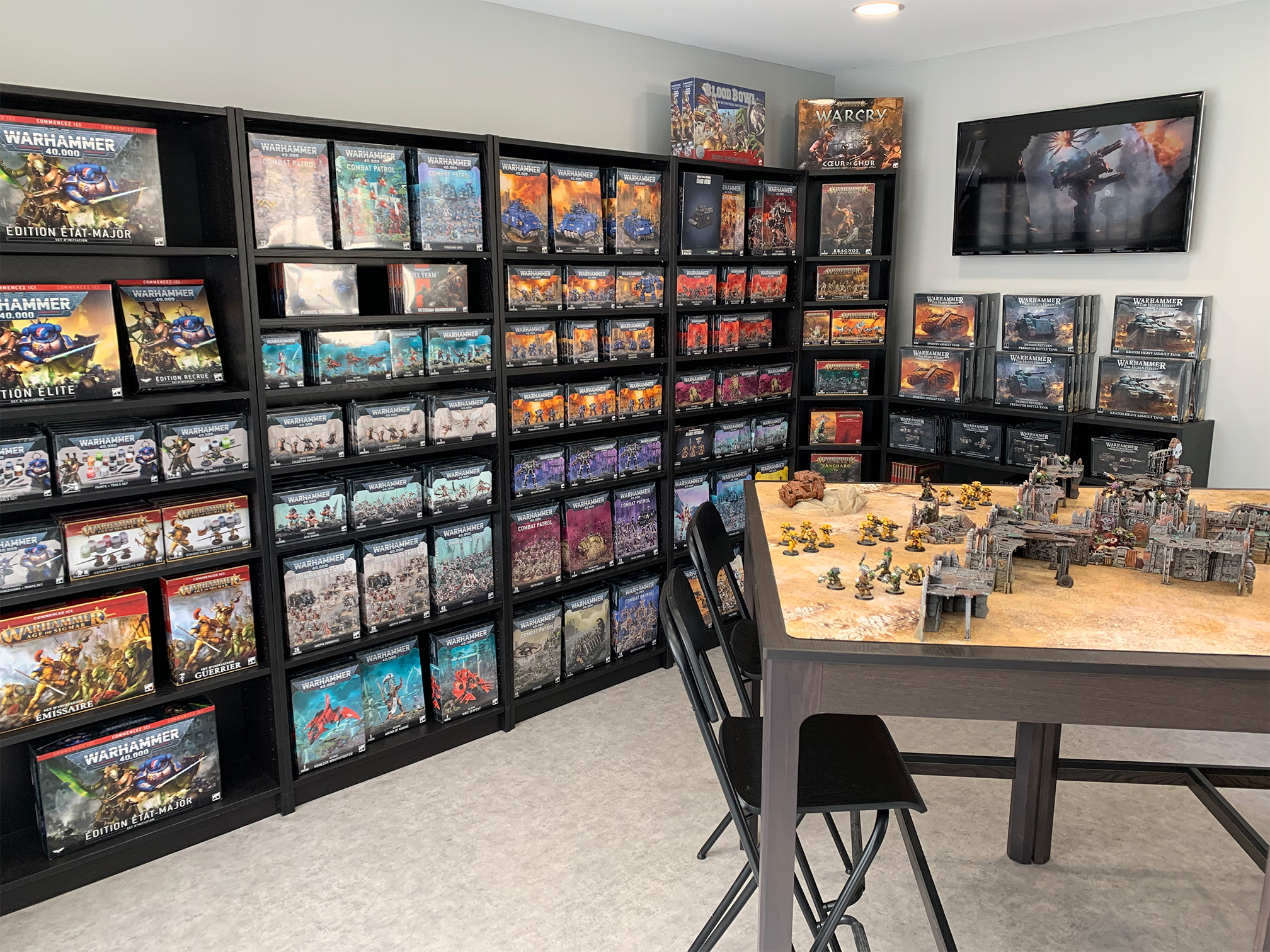 A loyalty card for in-store purchases
The next time you visit the store, ask for your loyalty card. For every 50€ spent in store, we stamp a box on your loyalty card. After 10 ticked boxes, you will receive a 10€ voucher.
Game table for your games
We offer you a gaming table for your games of Warhammer 40,000, Age of Sigmar, Blood Bowl or any other Games Workshop game. Integrated in the store, it will allow you to play your favorite hobby in peace.
Opening hours of the store
Monday : closed
Tuesday : 11h to 16h
Wednesday : 11h to 16h
Thursday : 11h to 16h
Friday : 11h to 16h
Saturday : closed
Sunday : closed